Reading Time -
2
min
We often come across websites or apps that ask users to enter their password twice or to confirm their password. Experts suggest not to ask users to retype their password. Instead, we should ask for it once and make sure that the 'forgot password' system works seamlessly and flawlessly. A good UX practice would be to make sure that people can recover their passwords.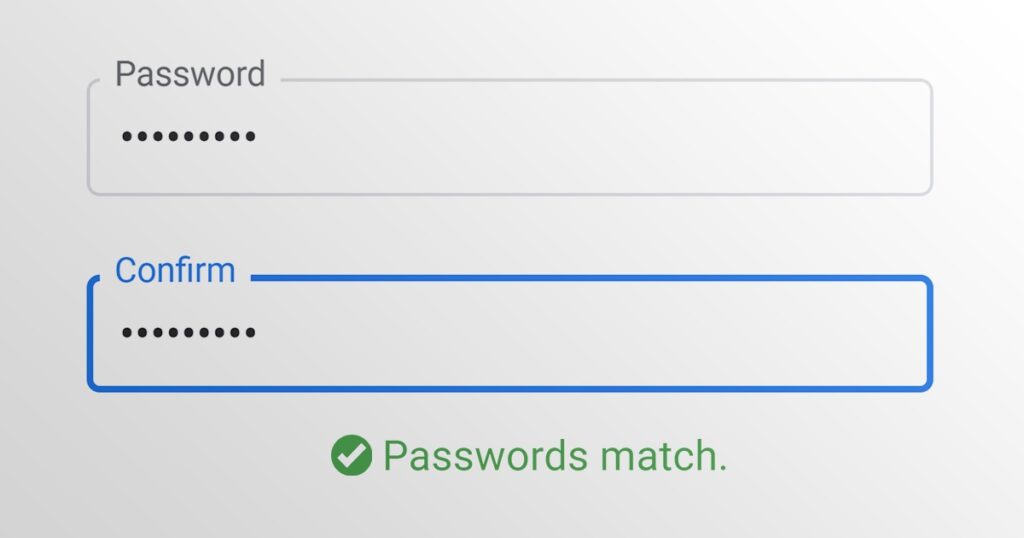 Unnecessary Information
There are websites that ask users to enter their name, e-mail address, phone number, and every other detail that is not relevant. This is a bad practice. We cannot expect users to provide unnecessary information. More important, to comply with regulations such as the GDPR, you should limit the amount of data you collect.
When designing forms, we must make sure that we do not ask for any information that is not required. Asking for irrelevant information will only frustrate users and will also have a negative impact on the conversion of the website or application.
If you're not validating email addresses, it's critical that the forgotten passwords can be recovered using the 'Forgot Password' workflow.
Double-Entry System
The double-entry system for passwords is standard and widely used. Therefore, some people believe there's no significant usability harm in continuing to ask for it twice. The purpose is simply to prevent the user from making mistakes. However, this may be a bit extreme if the 'forgot password' functionality is working fine.
Alternative Solutions
Mobile phones implement an interesting solution to this problem. Typos are so common with the on-screen keyboards that it makes a lot of sense that they spent the extra effort here. You'll see the last character you typed into the password field for 2 seconds before it turns into a *.
Moreover, single sign-on does not require users to enter their passwords. Therefore, the probability of human error is low. It's important to know that single sign-on uses email which means the password of the email needs to be correct.
Conclusion
While designing softwares, security should not be an afterthought, it should be embedded into the design of any website, application, or platform. The above-mentioned tips and pointers would help you to design a secure UX that would be appreciated by the users.